Our Story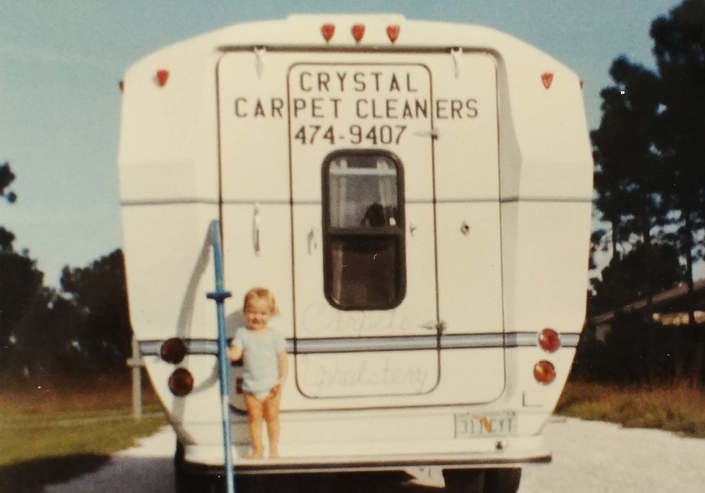 The first truck with Crystal ready to go to work!
We are Crystal Cleaners, Bill, Susan, Josh, with a little help from Crystal, Andrew, and Theresa.
Bill founded the business when the industry was in its infant stages with little knowledge and training were available. Determined to improve the process and equipment with his skills and talents he engineered and built high powered truck- mounted cleaning machines not found anywhere else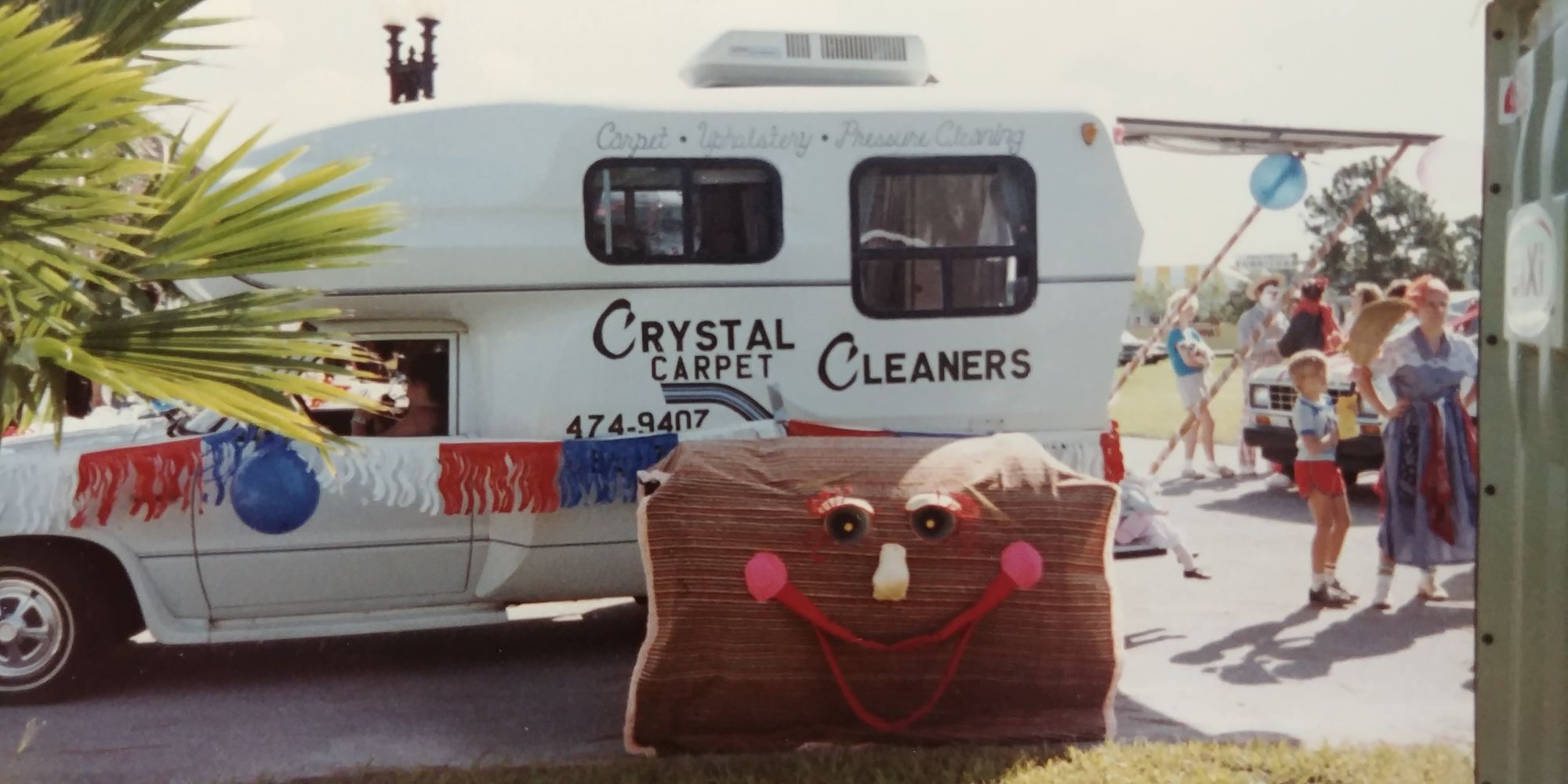 we were in a walking carpet at Venice sharks tooth parade
Crystal, Joshua, Andrew, and Theresa grew up in the floor cleaning business with dad started in 1984 named after Crystal the oldest. Based on his belief in providing extraordinary service -over and above any other cleaning company.
Grounded with honest and trustworthy Christian principles. Together now in partnership with Josh, we have created a unique service so that from the time you pick up your phone to the moment our finely tuned equipment leaves your driveway, everything is handled by our small family of professionals. Let us give you the easiest worry free experience using the best cleaning methods, to keep everything you own as good as new during its stunning long life.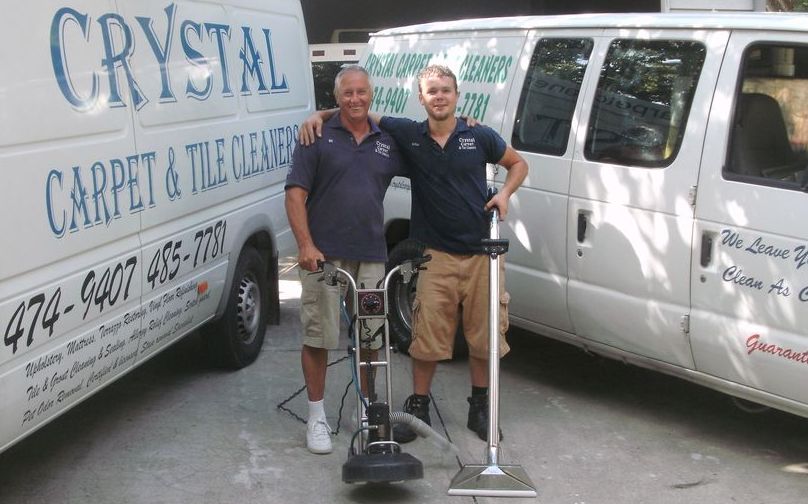 Today Bill & Joshua
Thank you for allowing us to serve you. Nothing can compare to the satisfaction and pleasure that we feel after receiving compliments and reviews for a job well done. Then we know we have done our part in keeping your home clean as Crystal.
We love using the skills and talents God has given us, you can feel uniquely confident when hiring our company to perform all your cleaning needs.