Thank you for visiting us online!
We have put together information here that we hope you will find informative. Please use this site to better understand the services we offer as well as our business philosophy.
Crystal Carpet Cleaning & Tile is a family business that was founded on the principles of commitment to quality and trustworthiness.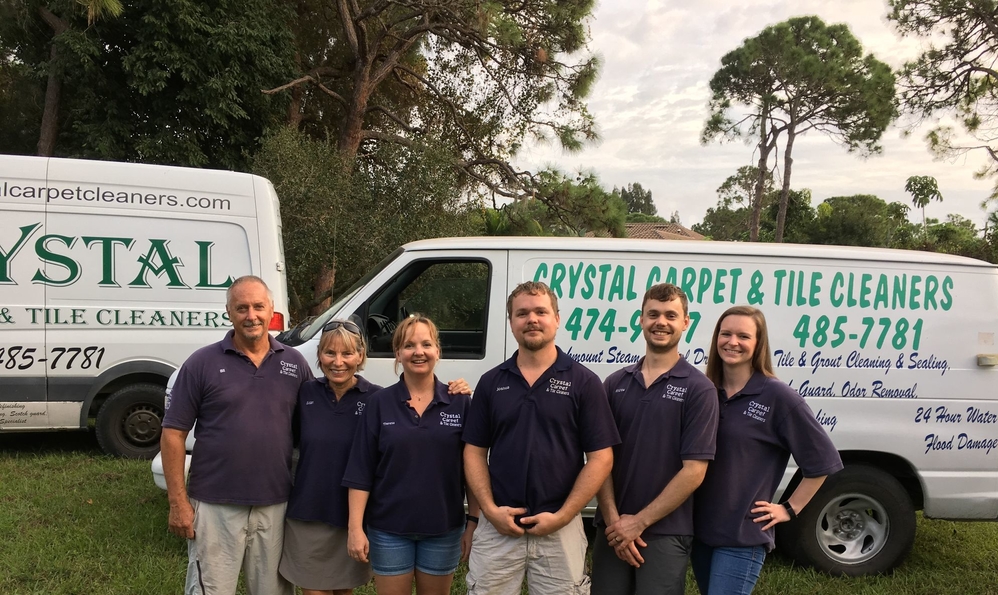 Crystal Cleaners Family
We are not like other carpet cleaning companies. Your satisfaction is paramount to us that is why we have a money back guarantee.
Many companies charge extra for all the things that are included with each of our services, why do we do this? A quality job is more important to us than nickel and diming you, we want a customer for life not a customer for a day.
Put us to the test and see the difference...click on our testimonials and facebook pages and see what our customers have to say about us.
Serving all of Sarasota, Venice, Nokomis, Osprey, Englewood, Boca Grande, North Port, Pt. Charlotte & Punta Gorda Areas 30 years in Floor & Fabric care
Crystal Carpet Cleaners
1651 Keyway Rd
Englewood, Fl. 34223
Phone 941-474-9407 or 941-485-7781
Contact us via email at: